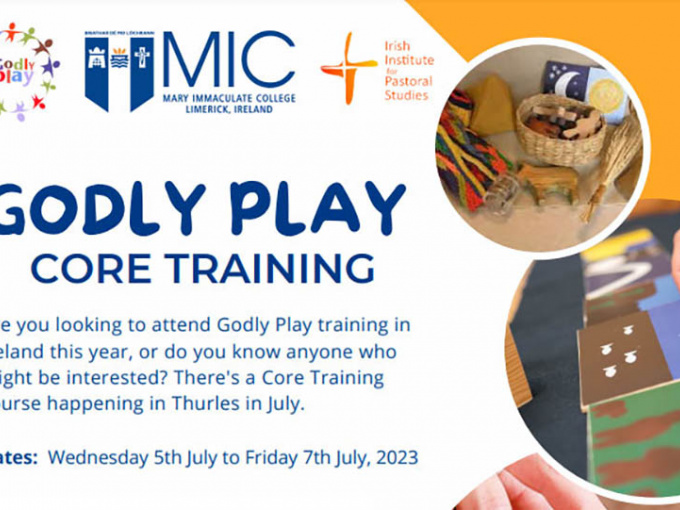 Over 3 days you will develop your practice and understanding of the art of Godly Play. The training follows an action / reflection model of learning. There is a mixture of trainer-led presentations in each genre and participant storytelling presentations. Each day explores on of the primary genres of Godly Play:
Sacred Stories, Parables and Liturgical Lessons.
Workshops in the cord module also cover details of how to set up a Godly Play environment, the theology and spirituality of childhood, and time to explore your concerns and questions.
What is Godly Play?
Godly Play is a form of spiritual accompaniment for children. It uses a unique method of storytelling which allows children to explore their own spirituality, inviting them to wonder about the mysterious presence of God in their lives. The children connect with Parables, Sacred Stories and Liturgical action through story, play and silence.
How can Godly Play be used?
Godly Play can be used in schools, parishes, hospitals and at home. It is used in play and pray groups, holiday and afterschool clubs, school retreats, as part of religious education programmes, for family worship and for sacramental preparation. It can be adapted for use in children's liturgies.
Although it has been developed for children, it works well with adults too, and is used in retreats and in care homes.
Programme Details
Venue: Irish Institute for Pastoral Studies, St Patrick's Campus, Thurles
Dates: Wednesday 5 July to Friday 7 July, 2022
Cost
€450 Residential (Including Full Board) €350 Non-Residential (Including Lunch) Both options inclusive of training, handbook, and morning/afternoon refreshments.